Our Services
Problems with your plumbing system are intrusions that need to be resolved quickly and professionally. It is our job to make those problems disappear when they occur. Call us, we'll do our part to restore your home to the comfortable and safe place you want it to be. If your local plumber has ever left you dissatisfied with his stopgap repairs then it is time you solve your plumbing problems by calling one of the best plumbing companies in the city; All Saints Plumbing.
Our Services include, but not limited to;
Tankless Water Heaters
Tankless Water Heaters heat water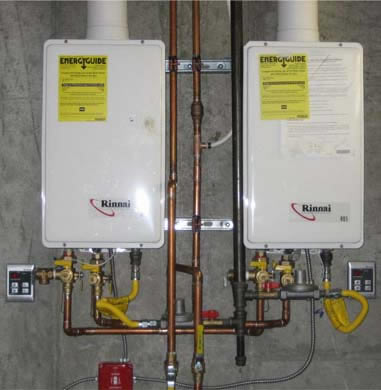 directly without the use of a storage tank. Therefore, they avoid the standby heat losses associated with storage water heaters. When a hot water tap is turned on, cold water travels through a pipe into the unit. In an electric Tankless Water Heater an electric element heats the water. In a gas-fired Tankless Water Heater a gas burner heats the water. As a result, Tankless Water Heaters deliver a constant supply of hot water. You don't need to wait for a storage tank to fill up with enough hot water. Typically, Tankless Water Heaters provide hot water at a rate of 2 – 5 gallons (7.6 – 15.2 liters) per minute
Remodelling
Considering updating your kitchen or bathroom?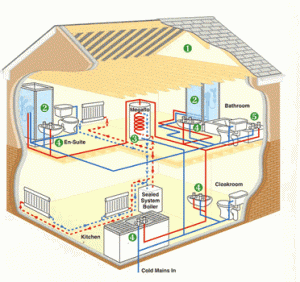 Maybe you're thinking about installing a bathroom in the basement? These upgrades or additions will not only increase the value of your home, they can also make it more enjoyable. We carry a full range of kitchen and bath fixtures from Price Pfister, Kohler, Delta and more.
Other Services Include;
Bathroom & Kitchen Remodel
Blue Poly Leaks
Comprehensive Septic System Services
Drain Cleaning and Repair
Drain Problems
Kitchen Plumbing Including Garbage Disposals
Meter & Backflow Preventer Installation
Natural Gas Pipe Problems
New Construction Services
Pipe and Water Line Repair
Plastic Waterline Problems
Plumbing Problems
Septic Problems
Sewer Lines Repaired and Replaced
Sinks & Faucets Repaired and Replaced
Tanked/Tankless Water Heaters Installation
Toilet Repair & Replacement
Water Filter Installation
Water Heater Problems
Property Services;
Property Services
Property Preservations
Board-Up of Property
Move-out/Move-in/Evictions
Repairs and renovations
Property Winterization
Navigate Our Site